GeilSpace 6 Pack 3/4" × 24" Pre-Cut Black Metal Pipe, Industrial Steel Fits Standard Three Quarters Inch Black Threaded Pipes and Fittings - Vintage DIY Industrial Shelving (3/4" × 24", Black)
Regular price
$83.99 CAD
Sale price
$50.00 CAD
Unit price
per
Sale
Sold out
GeilSpace 6 Pack 3/4" × 24" Pre-Cut Black Metal Pipe, Industrial Steel Fits Standard Three Quarters Inch Black Threaded Pipes and Fittings - Vintage DIY Industrial Shelving (3/4" × 24", Black)
About this item
SIZE - 3/4" Steel Pipe, 24 Inches (61cm) long, set of 6. LIGHTWEIGHT pipes, used for HOME DECOR. Compatible with NPT 3/4" fittings.

NOTE - These pipes are PAINTED BLACK, if protective paint at both ends makes pipes hard to screw into fittings, please remove the black paint. (Use knife to cut along thread) The pipe does NOT work with pipe clamps. O.D. of these pipes is smaller than the NPT 3/4" pipes. (O.D. of these pipes: 25.5mm; O.D. of standard pipes: 26.7mm.)

MATERIAL & PRODUCTS - GeilSpace Pipes are designed with a standard industrial finish; materials and threads constructed from sturdy metal; Unlike most other products on Amazon with grey looking and oily surface, surface of these product series is clean and PAINTED black, which provides better user experience and looking. Our product's surface is rust-proof when the protective paint layer is intact.

HOW TO USE - Unleash Your Creativity and bring chic, industrial style into your home, office,garage, workshop or any other space with GeilSpace fittings and pipes; choose from our large selection of standard, unique and innovative fittings and pipes to create custom furnishings limited only by your imagination.
Share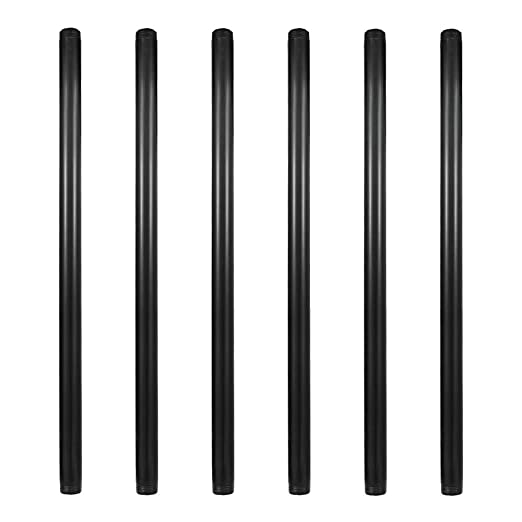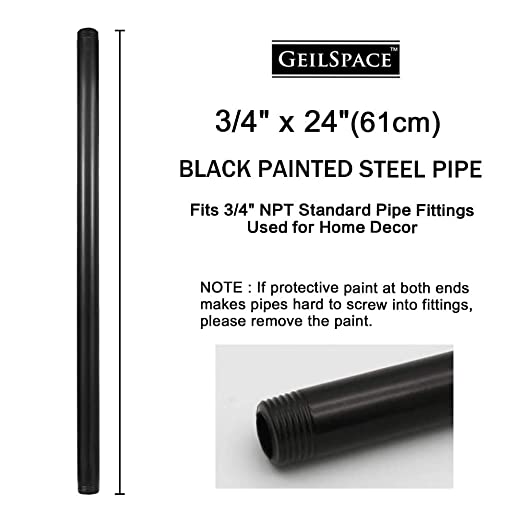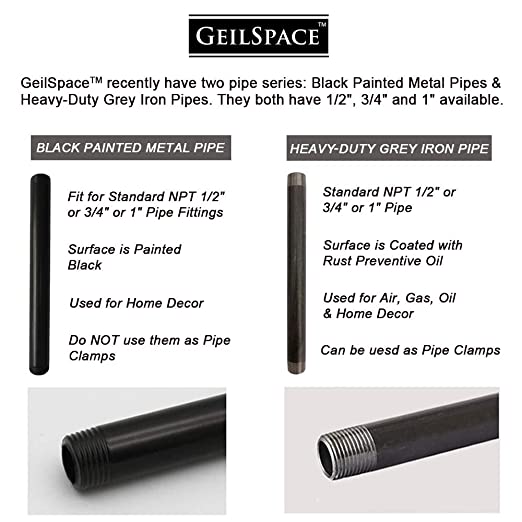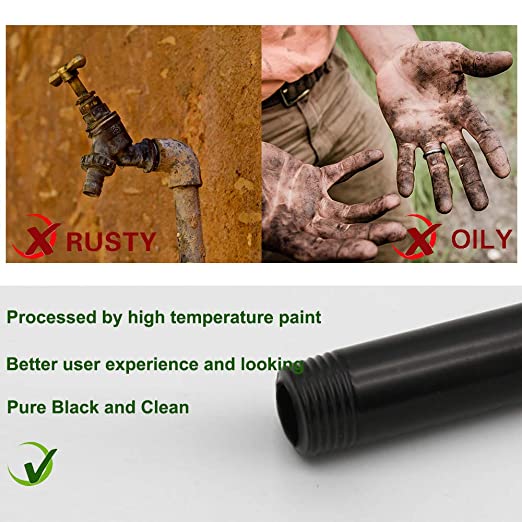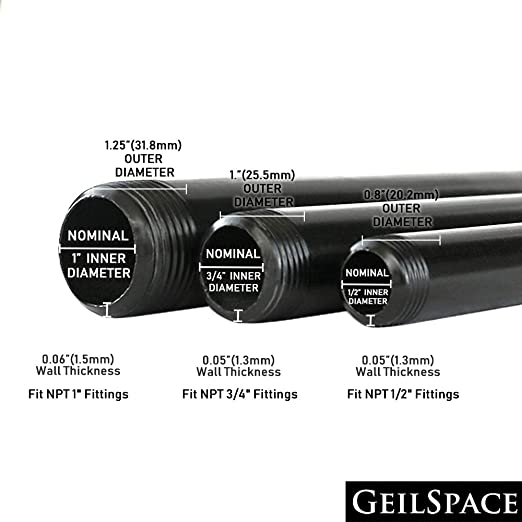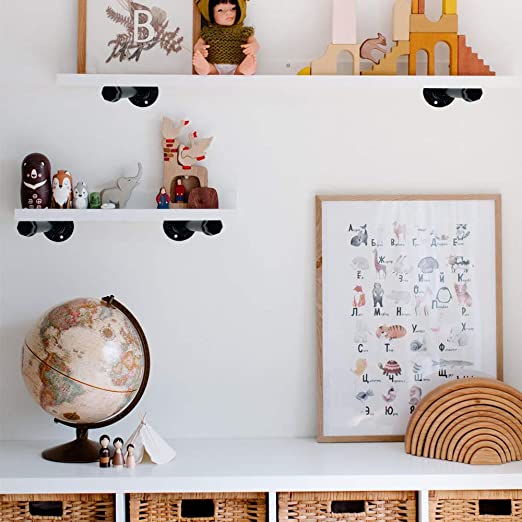 Shipping

Great shipping rates across Canada!

Exchange Policy

All items have been inspected prior to posting. Items can be inspected prior to pick up.