ZELAF® 12-Pack Sponges Refill Sticks Filter Wick Replacements for Zelaf Z8 Car Humidifier Diffuser and More
Regular price
$15.99 CAD
Sale price
$5.00 CAD
Unit price
per
Sale
Sold out
ZELAF® 12-Pack Sponges Refill Sticks Filter Wick Replacements for Zelaf Z8 Car Humidifier Diffuser and More
【Cotton Material Natural Product】 Made of filter cotton material, porosity diribution, absorbent particularly rong, water orage acity, volatile ability, help your humidifier work better.

【Not Water Soluble】 Not water soluble, non ick blocking foam filter will enable a pure ream of water eam to en the air, which will ensure your ability to breathe more comfortably.

【Compatible for Multiple Size USB Humidifier】 The filter cotton icks compatible for USB water bottles humidifier, can be sheared in shorter for your own diffuser with the same size.

【1 to 2 Weeks Long Service Life】 When you find the diffuser / humidifier produce less eam or even op work, and the machine become more and more hot, try to replace the filter and no worry about the service life about the humidifier. Usually 1 to 2 weeks.

【Tips】 To see a better performance, we advise user to soak a filter ick to be wet completely before inserting to the humidifier and turning it on.
Share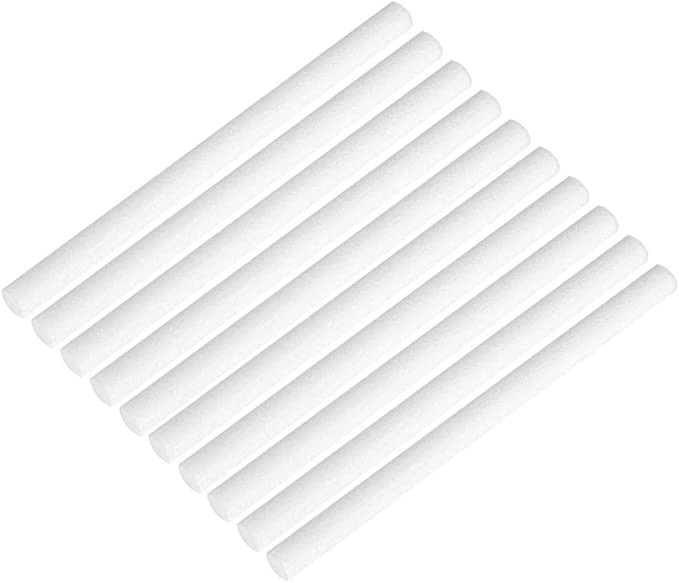 Shipping

Great shipping rates across Canada!

Exchange Policy

All items have been inspected prior to posting. Items can be inspected prior to pick up.